/
/sale/
/products/coast-and-simplicity-plus-car-seat-with-isofix-base-bundle/
/products/coast-dream-i-size-base-bundle/
/products/coast/
/products/nostalgia-sleigh-cot-bed-and-dresser/
/products/nostalgia-sleigh-cot-bed/
/products/oberon-dolls-pram/
/products/essential-discover/
/products/moses-basket/
/products/pregnancy-pillow/
/products/great-scott-muslin-swaddles-pack-of-3/
/products/pretty-wild-muslin-swaddles-pack-of-3/
/products/pretty-nature-muslin-swaddles-pack-of-3/
/products/wayfarerpioneer-cup-holder/
/products/wayfarerpioneer-car-seat-adaptors/
/products/wayfarerpioneer-simplicitydream-adaptors/
/products/reflex-simplicitydream-adaptors/
/products/outlet-zest-footmuff/
/products/outlet-clic-footmuff/
/products/outlet-wave-tandem-seat/
/products/st-ives-wardrobe/
/products/greenwich-wardrobe/
/products/dream-i-size-infant-carrier-with-isofix-base/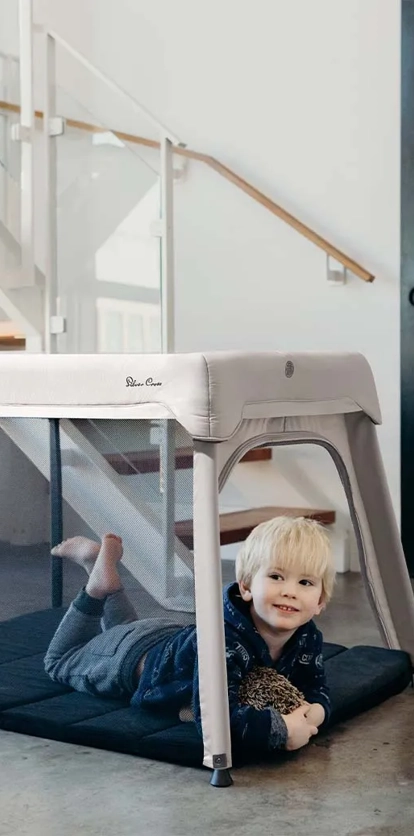 Your baby's home essentials
Discover the best products to take your little one from snack time to nap time in a breeze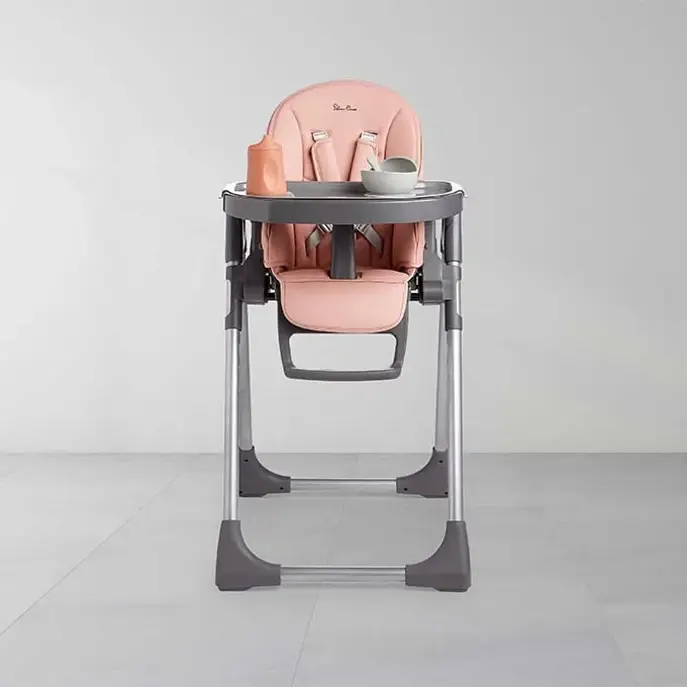 Buffet
From birth to toddler, Buffet is the only highchair you'll ever need – perfect for napping, sitting and snacking. With a lie-flat seat, Buffet will keep your newborn comfortable and secure from day one. As they grow, the reclining seat can be adjusted to the upright position and used with the dishwasher-safe tray table – great if you're starting your weaning journey. When they're ready to join you at the table, simply remove the tray and bring your child closer for better interaction.
Buffet features 4 recline and 7 height positions, which can be adjusted with ease as your child gets older. When not in use, Buffet has a super compact fold to save you space at home.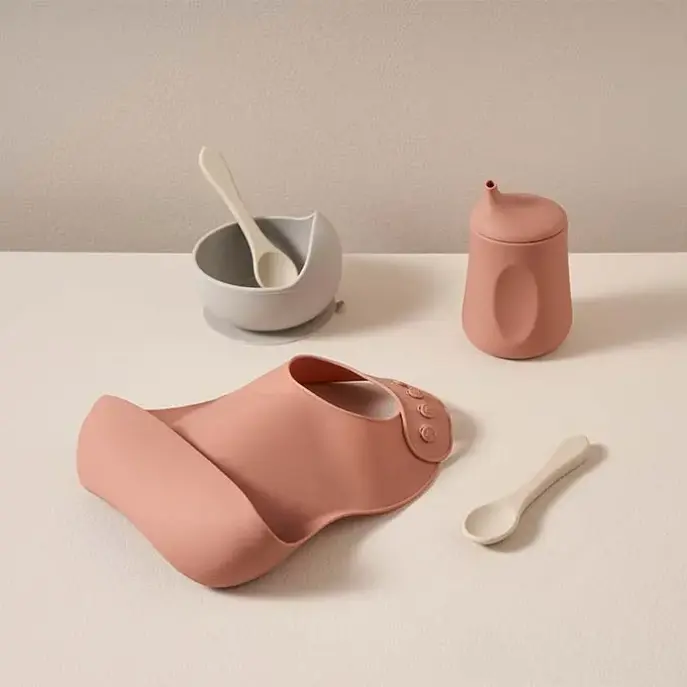 Mealtime set
Whether you're experimenting with new dishes or cooking old favourites, serve up those mini portions in the easy-grip Silver Cross mealtime set. Great for encouraging independent eating in toddlers, the set includes a no-spill beaker, non-slip bowl, two spoons and a catch-all bib. 
Made for meals at home and on the go, the mealtime set can be packed and transported and will bounce back into action with its soft and flexible design. After messy mealtimes simply throw the set into the dishwasher for uncomplicated cleaning. 
Inspired by Scandinavian style, the set features muted colours of cloud grey, terracotta and soft cream, all crafted with food-safe silicone that's phthalate, BPA and PVC free.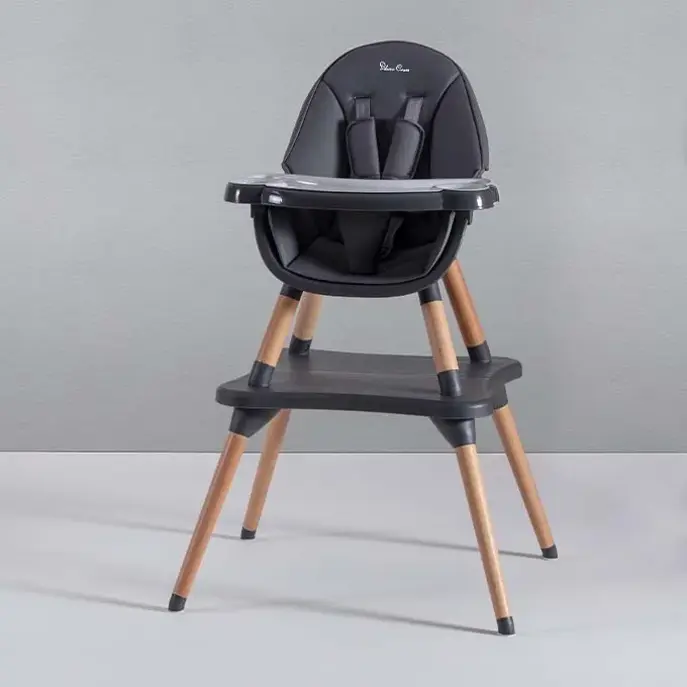 Eat&Play
New to Silver Cross, Eat&Play is the ultimate 4-in-1 highchair and play table – taking your toddler from snack time to playtime with ease. Eat&Play's flexible design can be effortlessly transformed from highchair to table-side chair, toddler chair and play table to suit every stage of their development from 6 months to 5 years old. 
No tools are required to build Eat&Play, with the detachable legs making it practical to store and transport. When activities get messy, Eat&Play's seat padding, harness and tray table can be removed and wiped clean.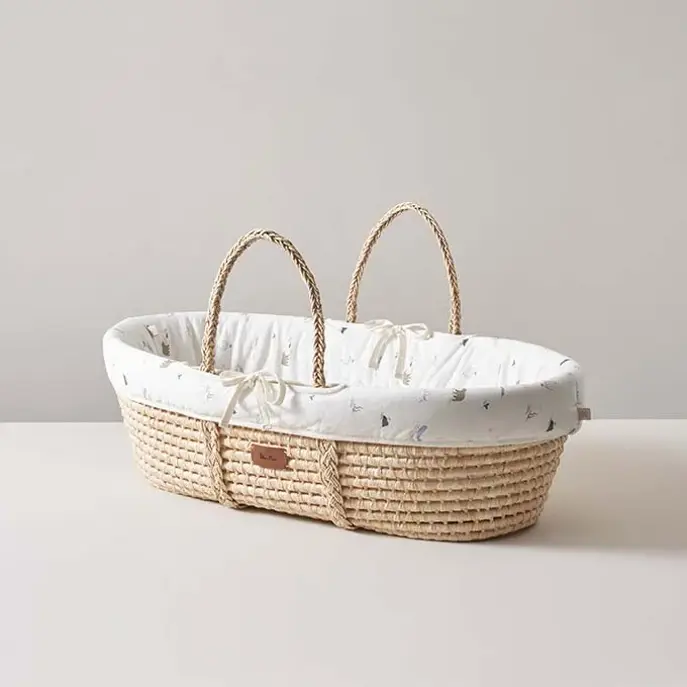 Moses basket
Handwoven using natural maize leaf with a GOTS certified organic cotton liner, our Moses basket is the perfect place for those first few months of sleep. 
For support and safety throughout the day and night, the Moses basket mattress has a natural filling of 50% wool, 35% coir and 15% latex, with a 100% soft organic cotton cover. The deep-quilted, machine washable liner features unique hand-painted illustrations available in two charming prints – Botanical and Adventure. With its lightweight design and integrated carry handles, the Moses basket can be easily transported around the house without disturbing newborn naps.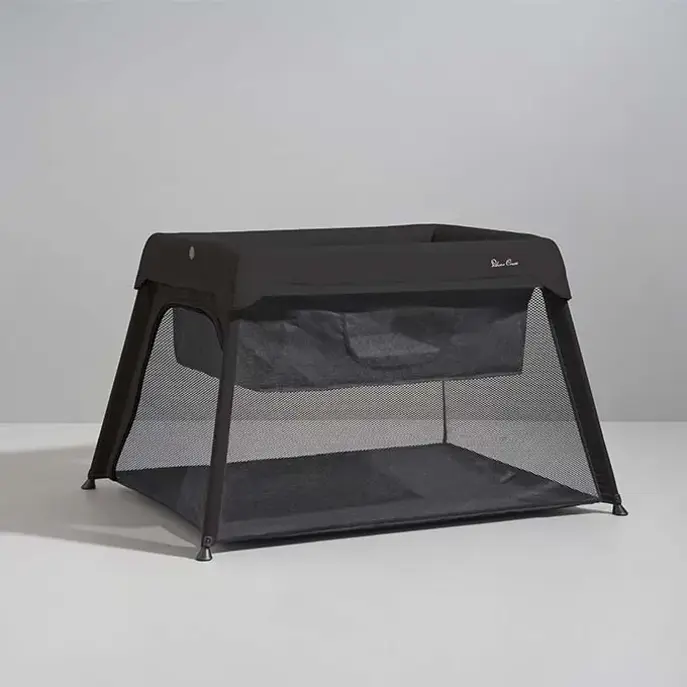 Slumber
Travel cot, co-sleeper and playpen, Slumber will keep your little one safe, cool and comfortable from birth to beyond. Just pop it up, give it a shake and you're good to go. 
With a zip-in newborn insert, comfortable padded mattress and ventilated mesh design, Slumber will provide your child with the best night's sleep at home and away. As they reach 6 months, or start to turn over, the newborn insert can be easily removed and Slumber can be transformed into the ultimate travel cot using the same mattress. For playtime, simply unzip the mesh door and let your toddler crawl in and out of this secure playpen space.
We created Slumber to be more than just a travel cot. Slumber is truly 'part of the furniture' with its stylish, minimalistic design which features materials crafted from recycled plastic bottles. When it's time to travel, Slumber can be folded away into the waterproof carry case to keep it fresh, dry and clean.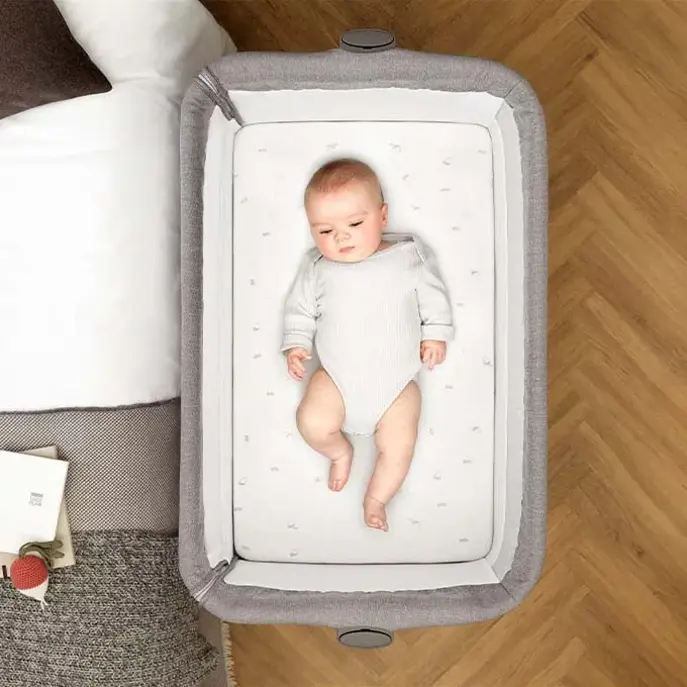 Voyager Co-Sleeper
Keep baby close all night long with our Voyager Bedside Crib. With a deep foam mattress, mesh manels and optional incline setting, Voyager offers utmost comfort at bedtime from birth to 6 months.
Unzip the drop-down panel, adjust the 7 height positions and attach the safety harness to your bed to create a secure co-sleeper for your newborn. For naps during the day, Voyager can be wheeled around your home to keep them close no matter what you're doing. 
To aid with reflux and congestion during those first few months, Voyager also features an optional incline setting for added comfort.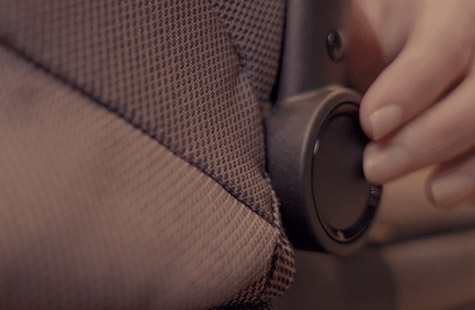 UK Award winning customer service & product knowledge
Frequently asked questions